To be listed on the CAMPOSOL TODAY MAP please call +34 968 018 268.

Guidelines for submitting articles to La Manga Club Today
Hello, and thank you for choosing La Manga ClubToday.com to publicise your organisation's info or event.
La Manga Club Today is a website set up by Murcia Today specifically for residents of the urbanisation in Southwest Murcia, providing news and information on what's happening in the local area, which is the largest English-speaking expat area in the Region of Murcia.
When submitting text to be included on La Manga Club Today, please abide by the following guidelines so we can upload your article as swiftly as possible:
Send an email to editor@lamangaclubtoday.com or contact@murciatoday.com
Attach the information in a Word Document or Google Doc
Include all relevant points, including:
Who is the organisation running the event?
Where is it happening?
When?
How much does it cost?
Is it necessary to book beforehand, or can people just show up on the day?
…but try not to exceed 300 words
Also attach a photo to illustrate your article, no more than 100kb

Date Published: 17/05/2023
How science and technology are helping Calasparra to improve its rice harvest
ARCHIVED ARTICLE
-
The growers are carrying out tests to improve yields, save fertilisers and increase sustainability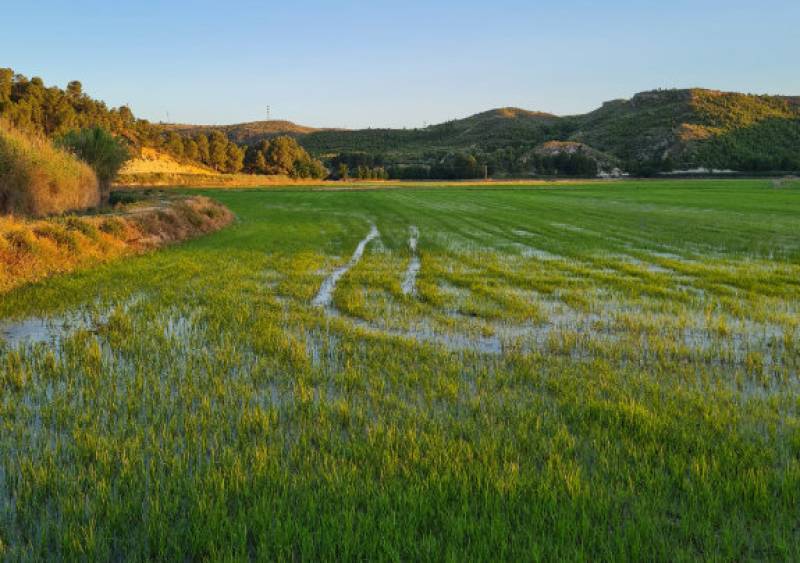 Now, the ArrozInnova Operational Group is carrying out experiments on its rice paddies to apply data and new tech to improve rice sowing and harvesting in Calasparra.
They aim to sow around 500 hectares of rice fields, which will equate to production of between 2.5 and 3 million kilos of the balilla x sollana and bomba varieties.
Three experimental plots will be sown in different areas with "the aim of improving yields, saving fertilisers and increasing the sustainability of the crop," according to one local Minister.
Specifically, their objective is to increase productivity by at least 25% and reduce the use of fertilisers by up to 50% through such innovations as mechanical transplanting to improve yields, the reduction of bedding and the cultivation of shorter rice cycles.
At the same time, work continues on the digitisation of Calasparra's rice growing industry, which will be put into operation in tests this season.
In addition, a new weather station has been installed in Salmerón, in the municipality of
Moratalla
, to cover one of the few remaining areas in the
Region of Murcia
where there was no weather station.
This station will allow them to monitor rice cultivation "and at the same time, by studying the weather conditions, it will make it possible to combat pests and diseases such as the 'Pyricularia Orizae' fungus, which is the main problem for this crop."
Finally, IMIDA, an agency belonging to the Autonomous Community, is working on optimising fertilisation and incorporating innovative techniques in integrated pest management and agronomic management of this important crop.
Address
Edificio Casa Granero, calle Mayor nº 14 30420 CALASPARRA
Tel: 968 745 325

Oficina de Turismo de Calasparra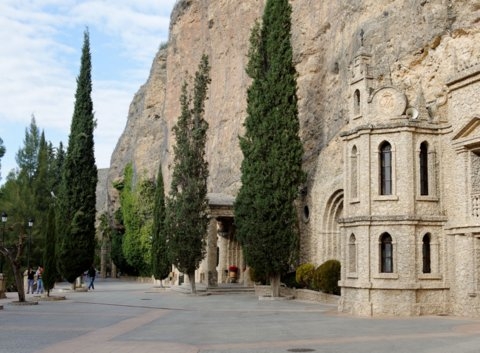 The Calasparra tourist information office is located in the Casa Granero, a former rice mill and storehouse, as well as a residential property.
For enquiries about accommodation, restaurants etc, please contact the Tourist Office.
Oficina de Turismo de Calasparra
Edificio Casa Granero, Calle Mayor 14
30420 Calasparra
Tel: 968 745 325
Fax: 968 745 325
Click for map, Calle Mayor 14, Calasparra

Opening Hours
Monday to Friday : 9.00 to 14.00 and 17.00 to 19.00 h.
Saturdays 11.00 to 13.00 h.
Tourist route of Calasparra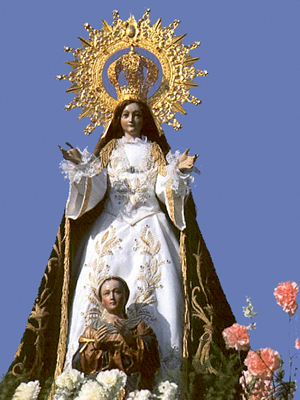 The tourist office has a street map which includes a walking route around the most interesting historical sites of the town. This can take a good 2-3 hours if visitors start with the rice museum next door, stop off at the archaeological museum and walk up to the castle as well. It´s an interesting way to start a day in Calasparra, and can occupy the morning, followed by a good lunch with the mandatory rice dish of local Calasparra rice, followed by a visit to the Sanctuary of La Esperanza after lunch when there are less visitors around.
Calasparra Rice Museum
In the same building as the Calasparra tourist office is the Rice Museum, dedicated to the history of rice growing in the Calasparra area, as well as the cultivation and processing of rice, an important agricultural activity which has taken place here for around 600 years. Calasparra rice is famed throughout Spain for it's culinary qualities and is considered to be a gastronomic rice rather than a standard table rice. Buying a canvas bag of this gastronomic rice is a mandatory part of visiting Calasparra. Click for more info Calasparra rice.
Calasparra Archaeological Museum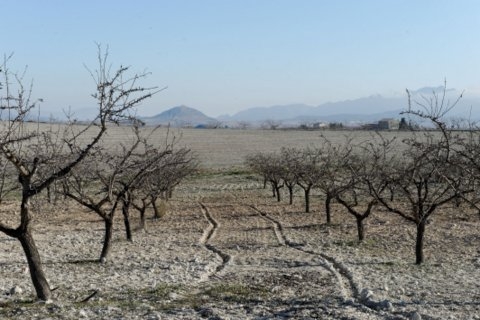 This is located in one of the most historic buildings in Calasparra, the former headquarters of the Encomienda of the Order of San Juan de Jerusalén, the religious military order to which Calasparra belonged for 600 years. The Museum houses a collection of items uncovered on archaeological sites locally and also hosts temporary exhibitions.
Click for Opening Times, Archaeological Museum Calasparra
Calasparra Castle.
Not a lot remains of the Castle built after the Reconquist of the area by the Christians, although it does offer superb views of the surrounding area. The castle is the site of a new outdoor auditorium, which is used for cultural activities during the summer months. Click Calasparra Castle.
The Sanctuary of La Esperanza.

Calasparra's most emblematic structure, this sanctuary is cut from the rock-face and is located in a tranquil riverside setting. En-route to the sanctuary are the rice fields of Calasparra, with a view point ( mirador) being a popular stop-off point for visitors.
Click for more information, Sanctuary of La Esperanza, Calasparra
Calasparra natural beauty.
Calasparra is located in a zone of great natural beauty, cut by rivers and deep rocky gorges, yet surrounded by rolling plains and agricultural areas. There are many options for walking and enjoying the outdoors in Calasparra, with walks organised by the tourist office around the municipality, as well as privately run enterprises such as the opportunities offered by the river sports. Regular updates about activities in the area are posted in the dedicated Calasparra section of the Murcia Today site, accesed via the bottom of every page on the site.
To see more information about the History of Calasparra, Click History of Calasparra
For more information about the Fiestas and traditions of Calasparra, Click Fiestas and Traditions, Calasparra.

View Calasparra Murcia in a larger map
Contact Murcia Today: Editorial 966 260 896 / Office 968 018 268