To be listed on the CAMPOSOL TODAY MAP please call +34 968 018 268.

Guidelines for submitting articles to La Manga Club Today
Hello, and thank you for choosing La Manga ClubToday.com to publicise your organisation's info or event.
La Manga Club Today is a website set up by Murcia Today specifically for residents of the urbanisation in Southwest Murcia, providing news and information on what's happening in the local area, which is the largest English-speaking expat area in the Region of Murcia.
When submitting text to be included on La Manga Club Today, please abide by the following guidelines so we can upload your article as swiftly as possible:
Send an email to editor@lamangaclubtoday.com or contact@murciatoday.com
Attach the information in a Word Document or Google Doc
Include all relevant points, including:
Who is the organisation running the event?
Where is it happening?
When?
How much does it cost?
Is it necessary to book beforehand, or can people just show up on the day?
…but try not to exceed 300 words
Also attach a photo to illustrate your article, no more than 100kb

Date Published: 16/03/2023
ARCHIVED

- Hippocampus Association gets greenlight to study seahorse populations in Mar Menor
ARCHIVED ARTICLE
-
The non-profit organisation has been given official leave to study the ecosystem over the next four years at least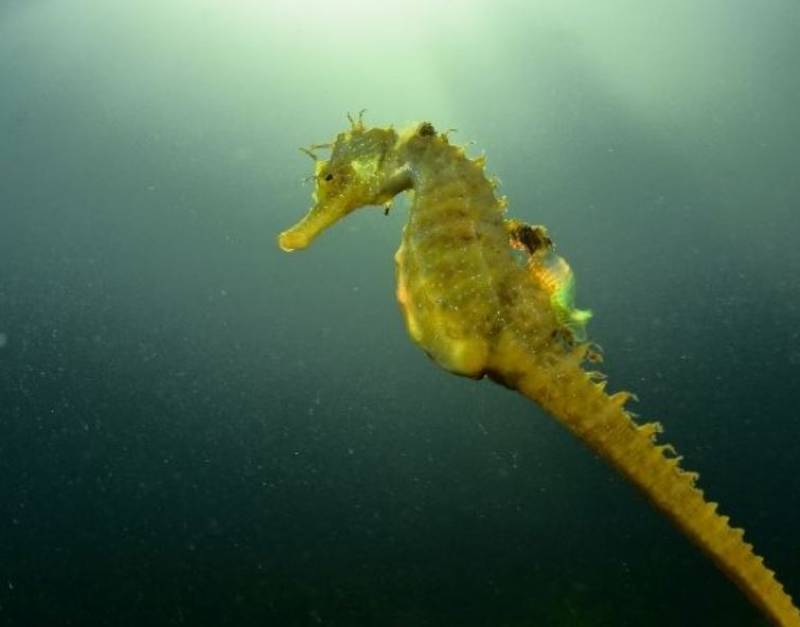 At the proposal of the Regional Ministry of the Environment, Mar Menor, Universities and Research in
Murcia
, the Governing Council has approved a collaboration agreement with the
Hippocampus Association
for the study of the populations of syngnathids (syngnathidae), a family of fish that includes the seahorse, pipefish and seadragons, living in the
Mar Menor
.
The purpose of the approved agreement, which will have a duration of four years and be extendable after that, is to contribute to the study and conservation of the most representative syngnathid species, such as the seahorse, and their habitat, found in the Mar Menor, as well as to identify threats to their population and carry out environmental awareness and education activities aimed at the local population.
The Hippocampus Association is a non-profit organisation mainly composed of professionals and volunteers who specifically carry out marine diversity monitoring, environmental education and awareness-raising activities on these populations of syngnathids and their underwater habitat in the Mar Menor, as well as other marine species and habitats in general.
They said, "We have been monitoring seahorse populations since 2006 in the Mar Menor lagoon, and we received support from the Regional Goverment from 2006-2012. When the goverment financial aid ended, they continued offering their facilities support, and Hippocampus Association continued doing the seahorse monitoring until now with the support of volunteers, their own funds and foreign support too... until today.
"We also signed an agreement with them in 2018, with any financial aid from the Regional Government. Last year, we started to renew and improve this formal agreement with regional administration and here we are.
"We are now expencting to sign this agreement very soon, to continue our work."
Image: Asosiación Hippocampus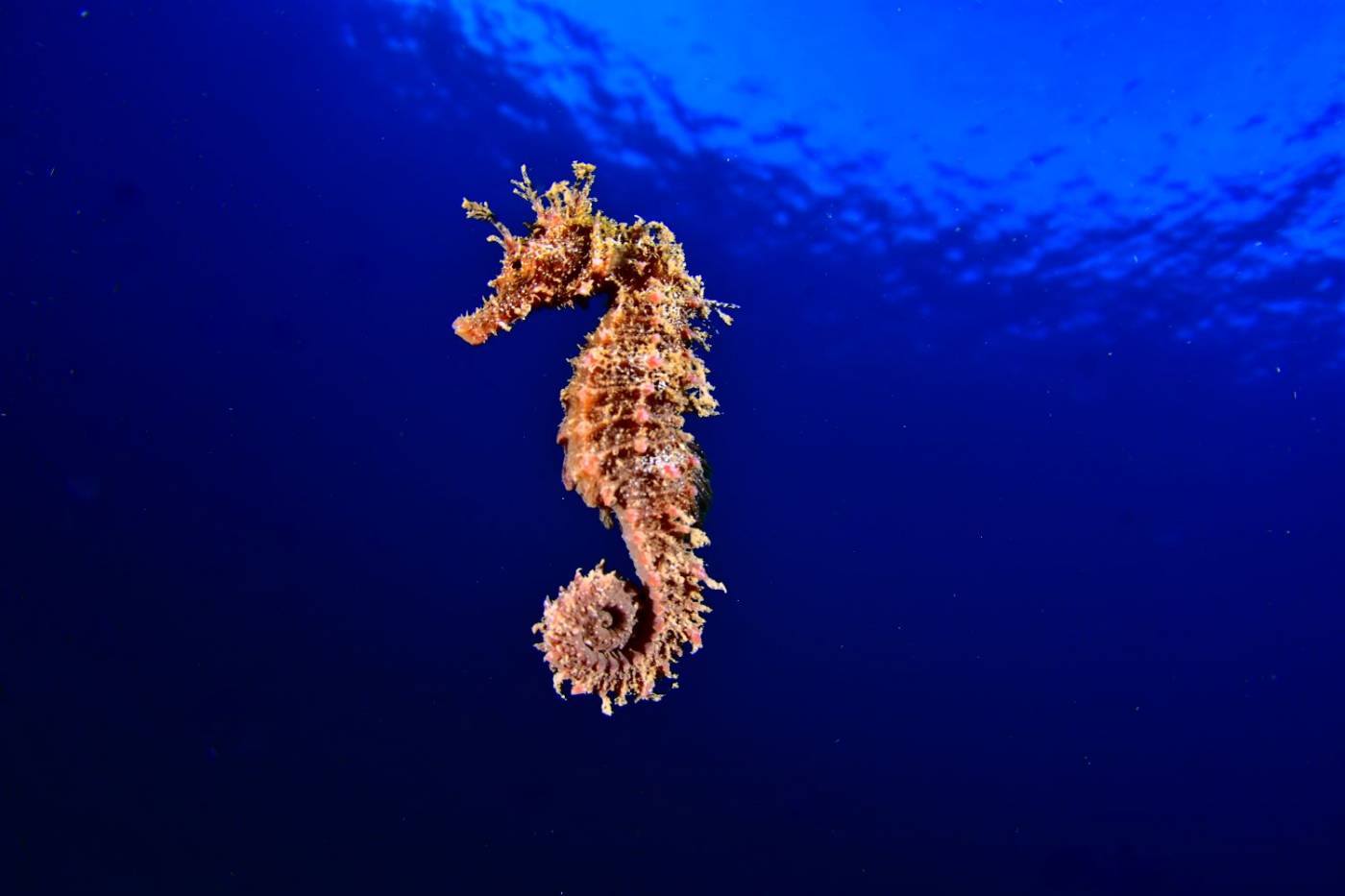 The Hippocampus Association is a Civil Society Organization (CSO) working in the Mar Menor lagoon since 2007 to study seahorse populations.
The association consists of a group of volunteers working and promoting citizen science to gather underwater information about the ecosystem dynamics in the Region of Murcia's Mar Menor.
There are monthly field work trips for certified divers willing to join them for collecting this valuable data and there is also a training session for newcomers, usually held in early April each year, but some extra training could be arranged.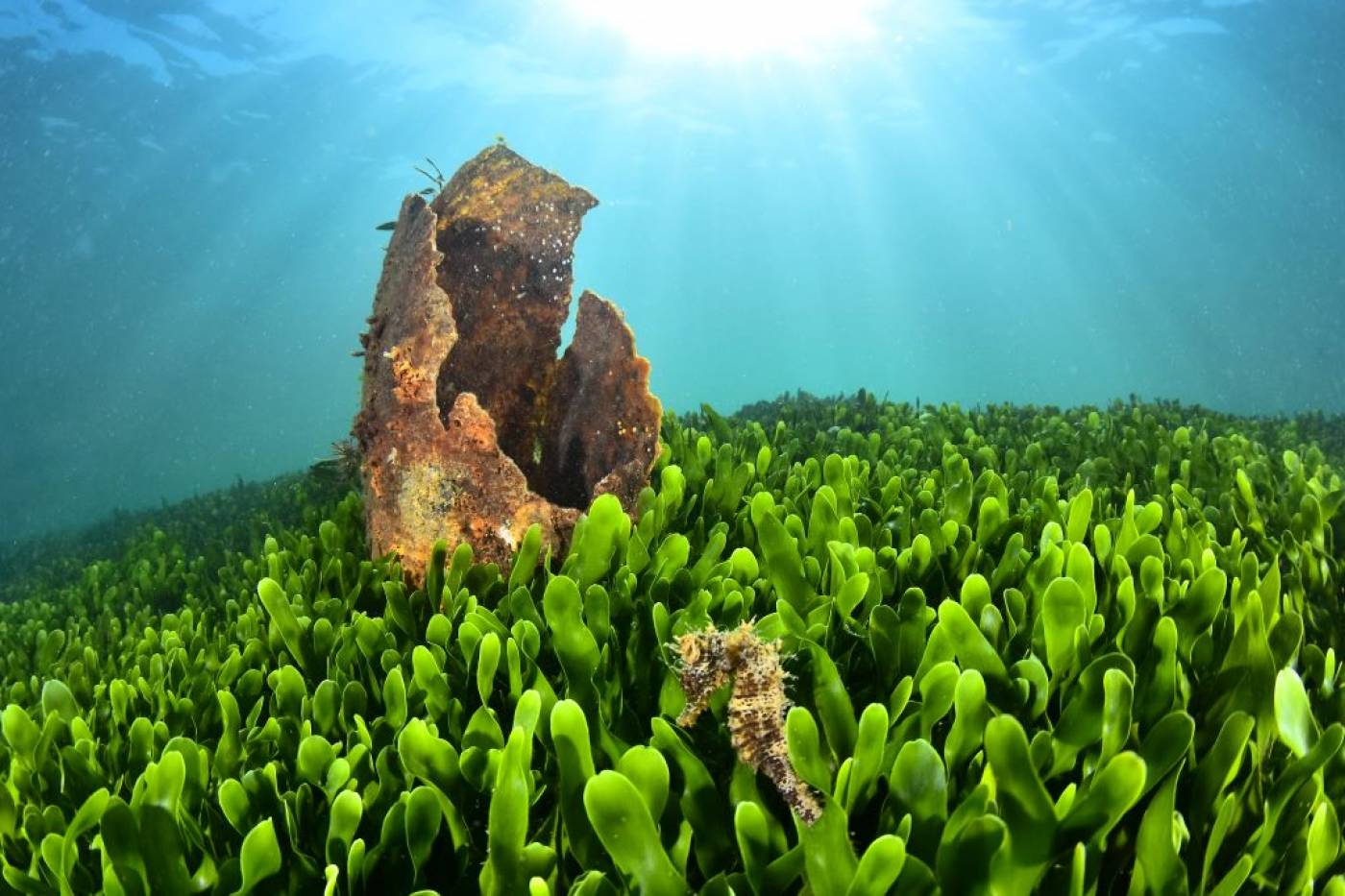 For non-diver volunteers, there are also other possibilities to collaborate with Hippocampus (which comes from the Latin word for 'Seahorse') by supporting diving logistics, Imaging support and educational activities, including snorkeling.
Seahorse populations are in danger worldwide and Hippocampus are trying to monitor this population in the Mar Menor to evaluate possibilities for recovery, but first it is important to follow up the marine ecosystem evolution and the lagoon water status.
They sign agreements with government and private institutions which are legally responsible and interested in marine management, and they accept support from different organisations and individuals to carry out their activities, caring about seahorses as their main purpose.
Project Plumbum
The Hippocampus Association has started a new project called Project Plumbum –
www.proyectoPlumbum.com
– which is basically collecting lead (Pb) from the seabottom and coming mainly from fishing activities to avoid the presence of heavy metal in marine environments, and at the same time, to recover this valuable material to reincorporate it into the production/manufacture cycle again as a clear example of the circular economy. Divers are also welcome to join this project.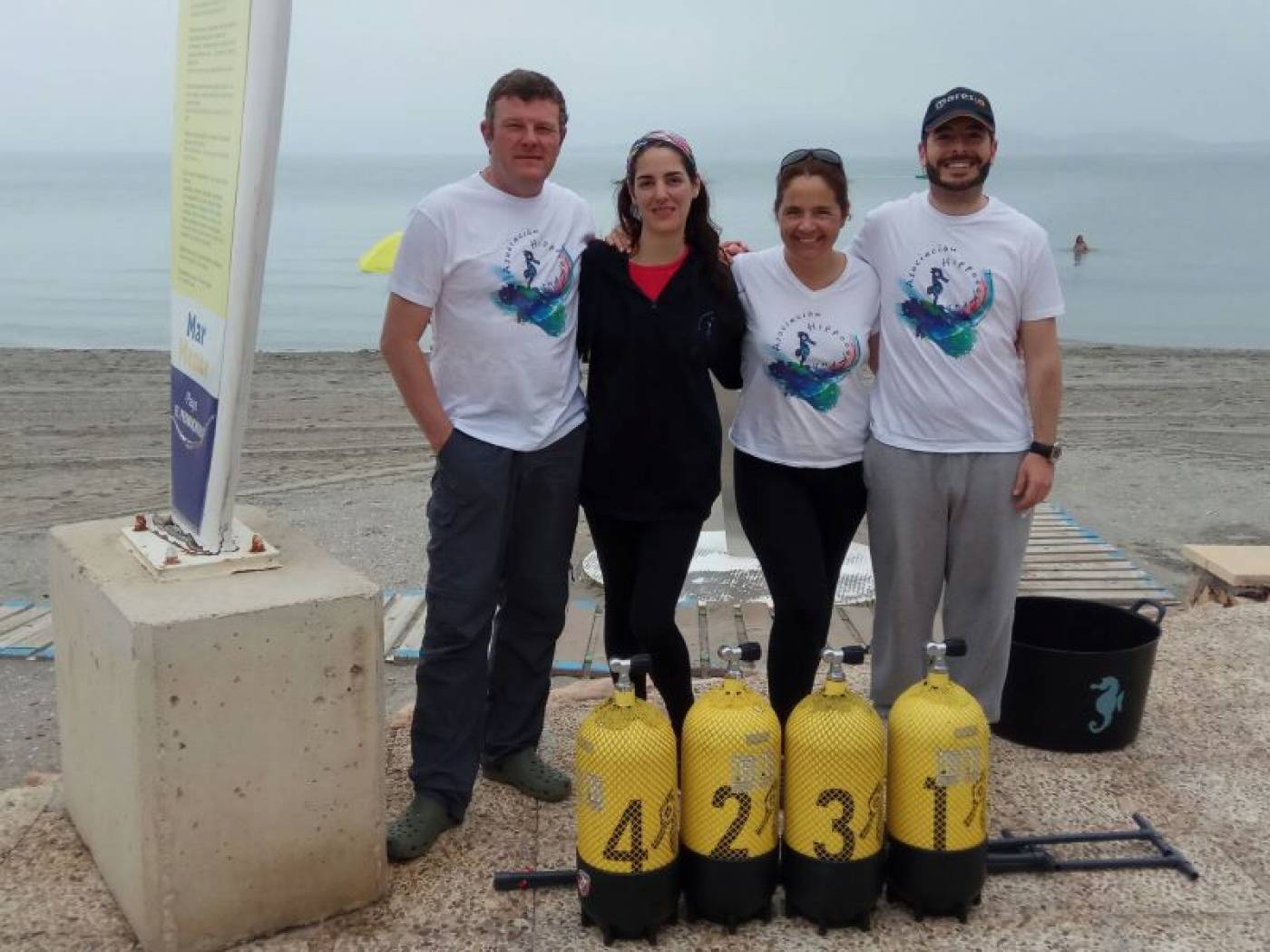 Hippocampus Association is also working on ocean literacy and to promote citizen awareness for saving and caring for our seas, marine protected areas and underwater marine world. They work in close collaboration with other local, national and international organisations towards creating safe and healthy marine ecosystems as a vital supporting cornerstone worldwide.
You are welcome to join the mission. Volunteer and participate in positive marine hands-on activities and learn about marine biodiversity protection.
article_detail
Contact Murcia Today: Editorial 966 260 896 / Office 968 018 268